🔎 Discover
See what other 180+ solo developers are building and how much money they are making (collectively $1,400,000 per month.)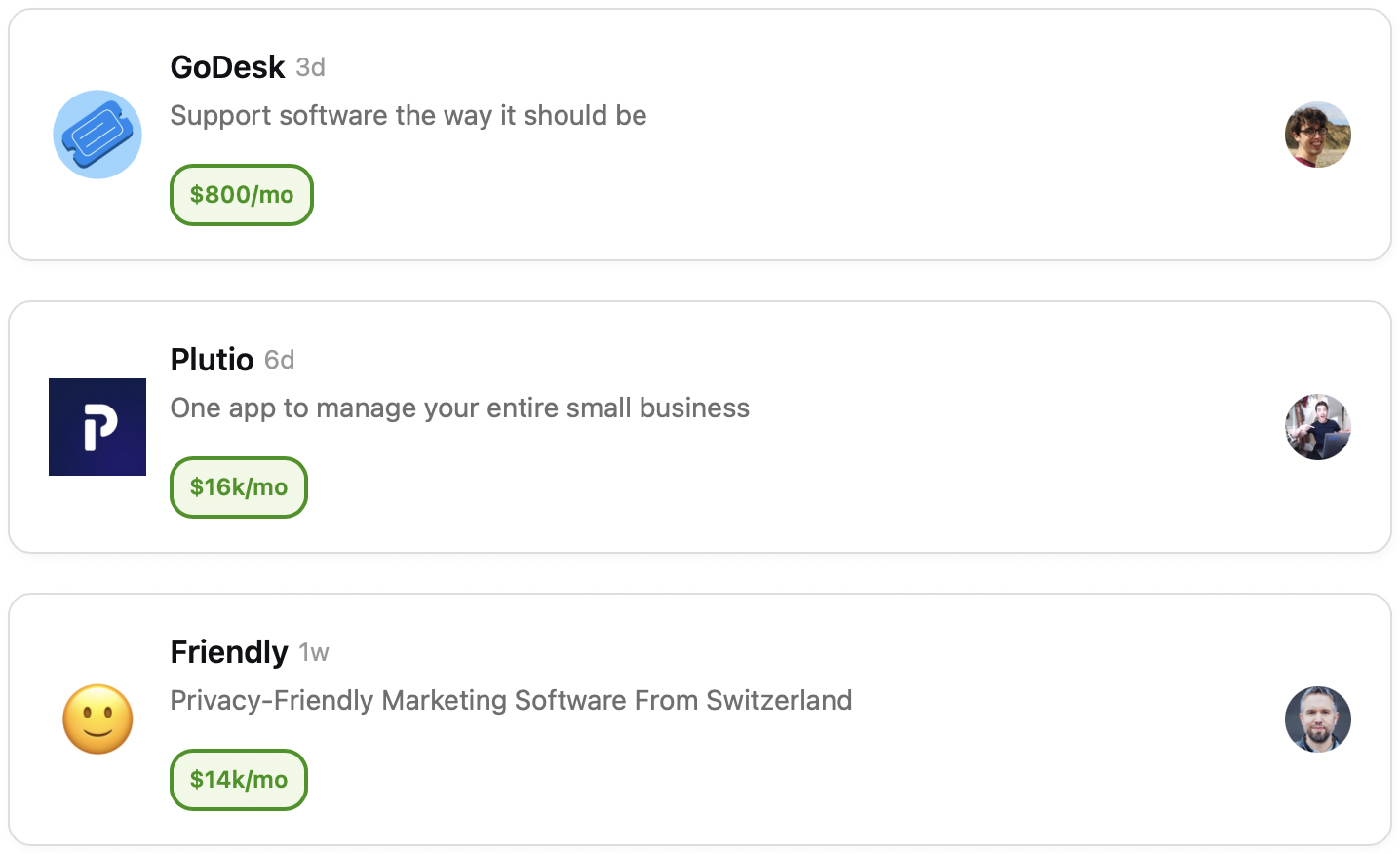 💡 Learn
40 successful solo developers are sharing what they learned on their journey towards becoming a microfounder.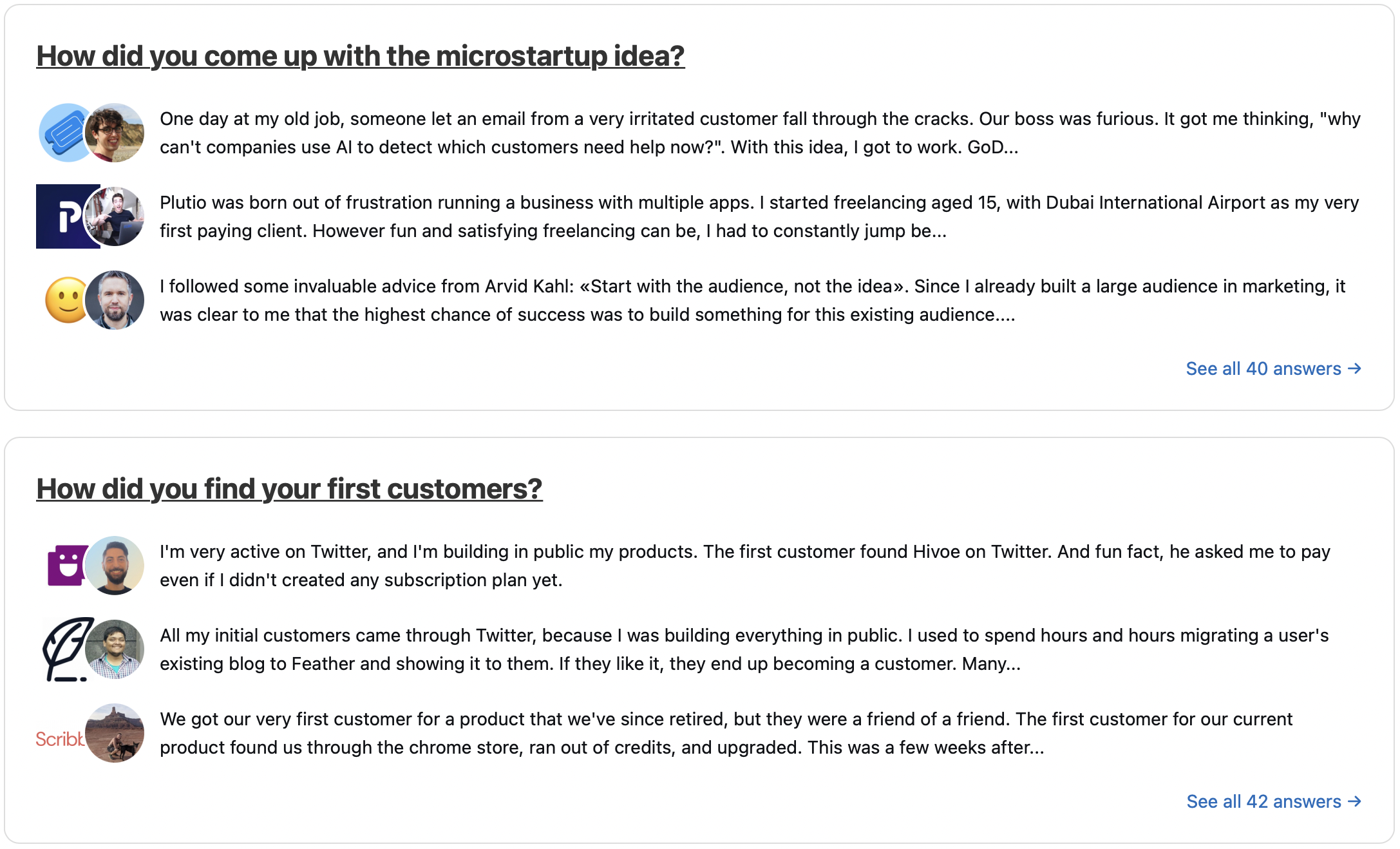 🛠 Build
Don't do it alone! Get access to our Slack community where everyone can ask for advice, get help and support with launching their products, etc.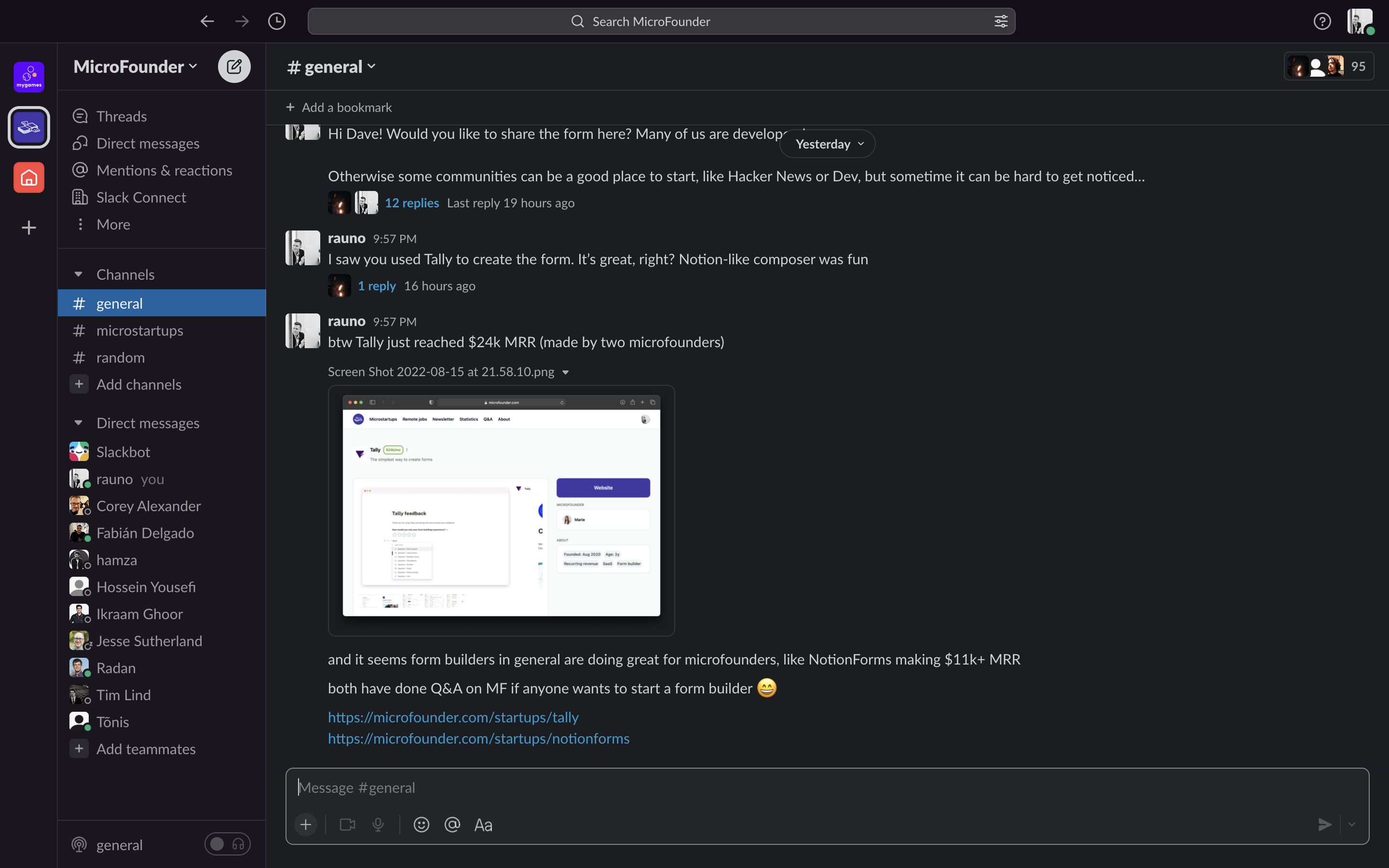 The Book
A guide to becoming a microfounder as a solo developer
Prepare

How to prepare yourself when starting the journey towards becoming a full-time microfounder as a solo developer.

Idea

How to know which idea is the right one? Examples of how successful microfounders have came up with their ideas.

Launch

How to launch your product and find your early users. What to expect and what to not expect from a successful launch day.

Grow

How to grow your microstartup without making your life hard.

How to avoid 5 common mistakes?

Learn from common mistakes that new microfounders do and make your own journey smoother.

180+ microstartups with revenue

Get access to a full database of 180+ startups built by microfounders, updated weekly.