Developer, You May Need a Co-Founder in Marketing
Uku Täht is a co-founder of a simple web analytics tool Plausible. It's bootstrapped, open-source, and currently making $360,000 in annual recurring revenue (ARR).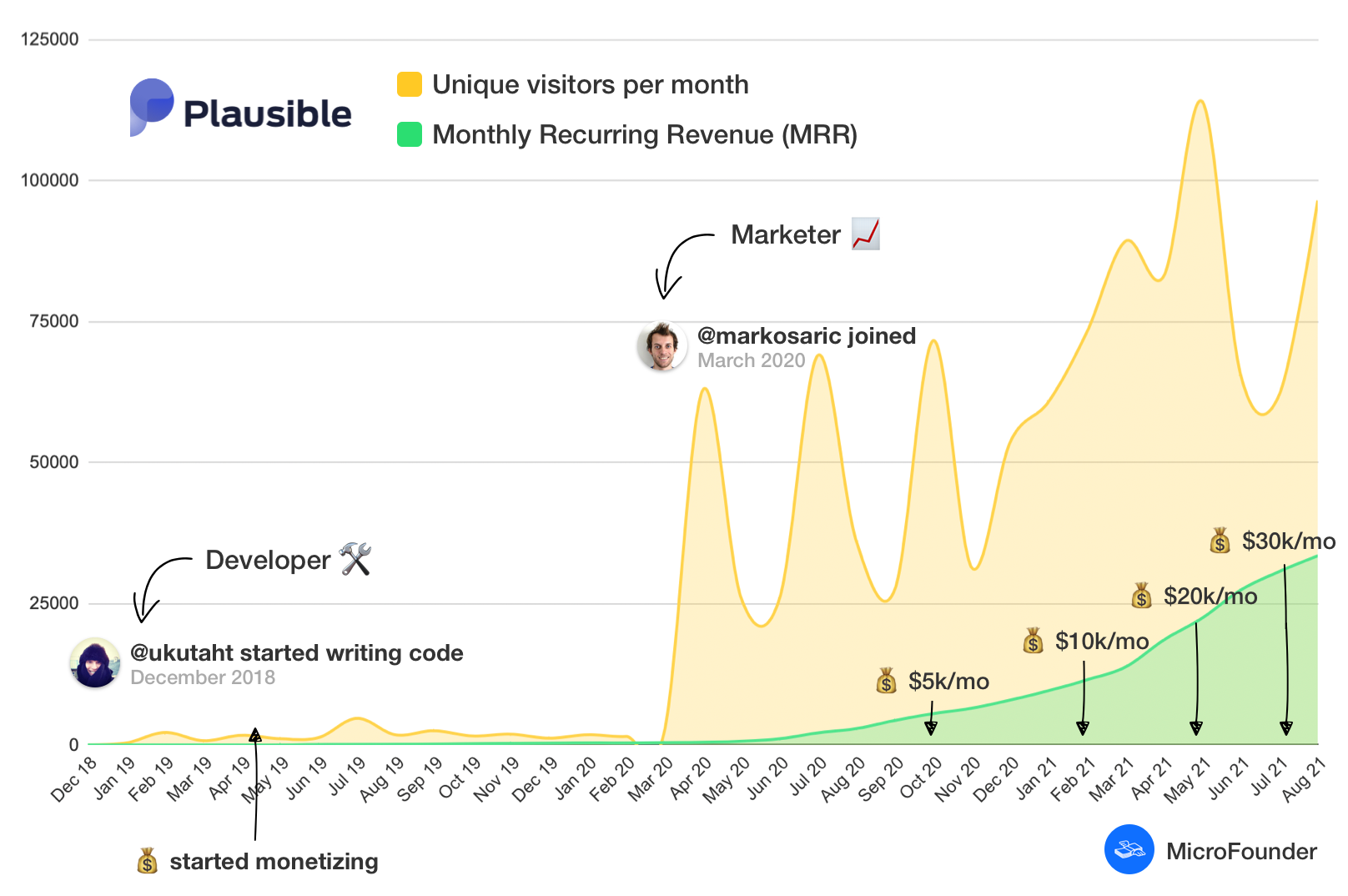 He started working on Plausible in the summer of 2019. He writes some blog posts, but most of his time is spent on writing code for the product.
In the first 16 months, Plausible's website gets around 2,000 visitors per month with an average of 145 USD in monthly recurring revenue (MRR).
Uku was actually looking for someone from the beginning of the project who could help him with marketing.
"When developing the product, it was quite clear that it was not suitable for me to divide my time between development and marketing. I admire those solo founders who can do it, but for me, doing one takes so much of the focus away from the other side."
And about half a year after starting the project, Uku found this blog post from Marko Saric from his Twitter feed.
"As I read, I nodded and then clicked around on his website. To my surprise, I found that the author of the story is a marketer (I had assumed developer). I then wrote him an email saying that I was looking for a co-founder and would be interested in trying to work together. We started in March 2020 and relatively quickly it was clear that we fit in super well."
Add marketing
Marko's first appearance on their blog was through a blog post "Why you should stop using Google Analytics on your website."
This got them more than 48,000 unique visitors in the first week alone compared to 27,000 in about the previous 16 months. The blog post also got them 166 trial signups, more than the prior four months combined.
"Marko also booked us on podcasts, started posting on social media, and reached out to bloggers so they would link to us."
These kinds of marketing tasks are something that most developers don't enjoy doing, and so they continue working on the product instead, leaving marketing out of focus.
But Plausible's traffic and revenue numbers have been growing steadily ever since Marko joined. He has published nearly 40 new blog posts, been multiple times on the front page of Hacker News, and got more than 1,000,000 people to visit their site.
"One other important aspect of our partnership is that Marko took over support and documentation, which allows me, as a developer, to focus 100% on the product."
But what is more important: building the product or marketing it? It's both. You can't market a product that doesn't exist and there are many great products out there that we just haven't heard of because of their lack of marketing.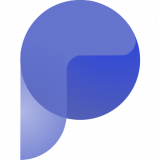 Simple and privacy-friendly Google Analytics alternative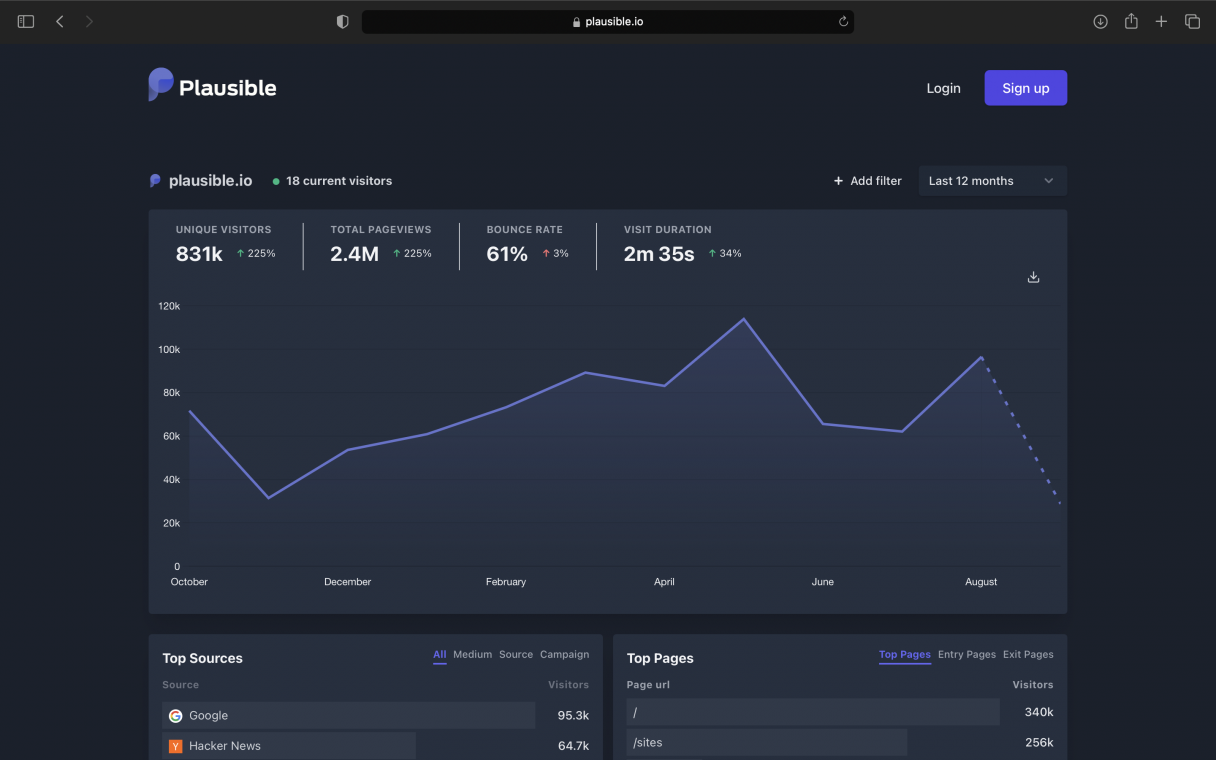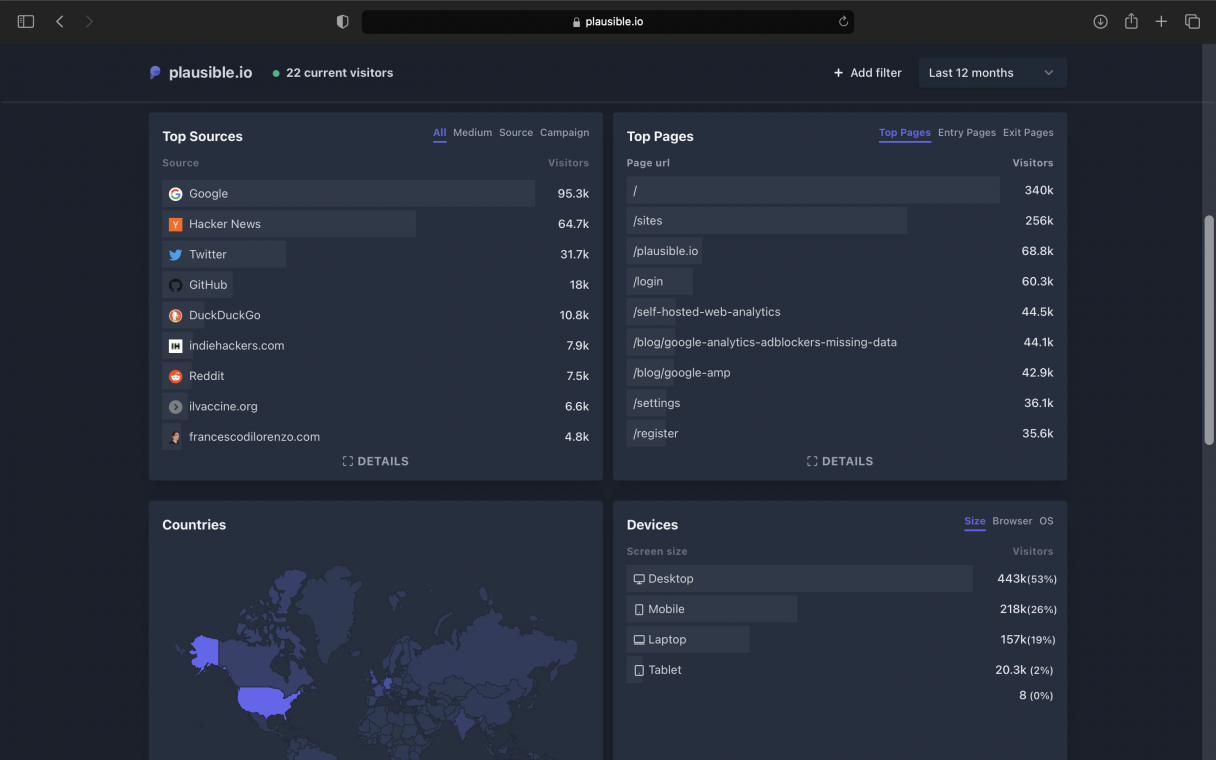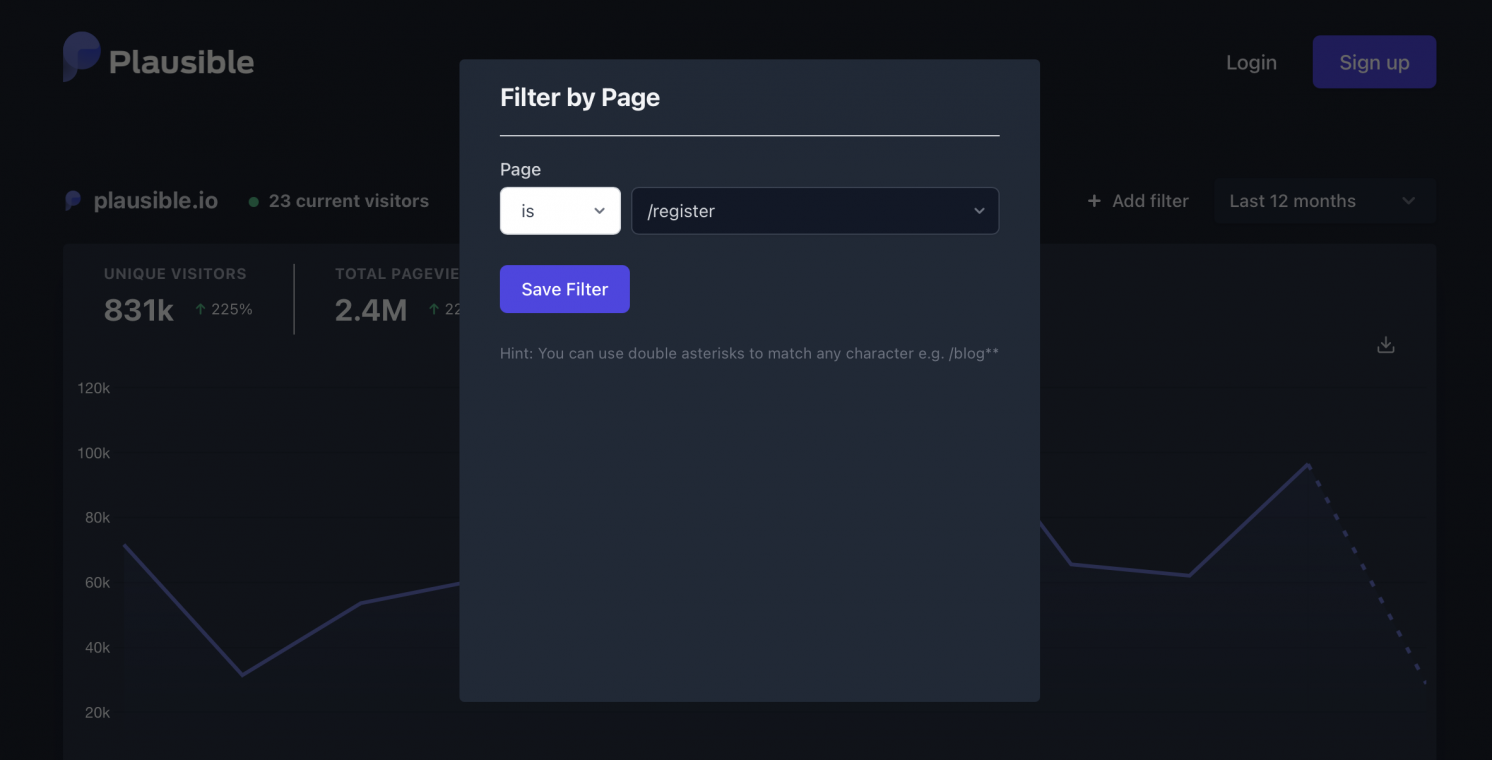 Plausible is a lightweight and open-source website analytics tool. No cookies and fully compliant with GDPR, CCPA and PECR. Made and hosted in the EU.
Microfounder

Uku Täht

Marko Saric
Developers don't know how to market their products
Most developers don't know how to market their products and most marketers don't know how to build them.
Why is that? You are good at something that you enjoy doing. Developers love to code, marketers love to grow.
And it's very rare to have both in the same person. This is why a developer may need a co-founder who enjoys growing products, but also shares the vision for the product.
"I'm often jokingly saying that Marko is the only marketer I know who uses Linux on his everyday computer! 😄"
Plausible wouldn't be making almost half a million dollars per year without Uku's development and Marko's marketing efforts. You need both for a successful product.

You can join me in my home office on Twitter where I share my learnings about building profitable internet startups.